Project Metacore
Stranded on a strange planet you and your team have only one mission:
explore the deserted ruins and find a way to leave.

But be careful, the ruins may only seem abandonded.
Use your gadgets effectively to shoot your way through the mechanical guardians, explore the ruins and upgrade your equipment with new high-tech artefacts to reach the heart of this planet.


METACORE is a co-op shooter for you and up to three other team members.
Face any resistance using your equipment in creative ways.
Throw your enemies into the abyss with the Connector-Gun or link them with each other to spread out the shock effect of the Stun-Gun. Cooperate with your team to create multiple spectacular combo effects.



By dematerializing your body into a Core you'll be able to escape dangerous situations. Other players can now throw you to safety. Secure your position to gain tactical advantage in the battlefield or use your other Cores as a mobile respawn-point to help out your team members.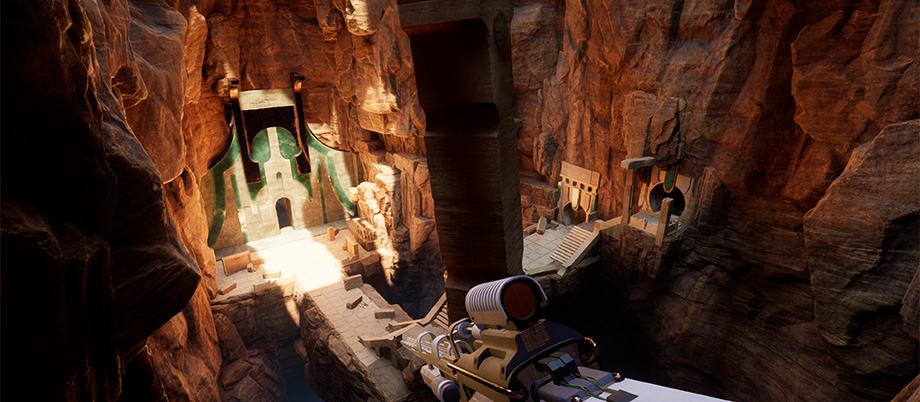 Programming
Maximilian Götz
Rody Nawezi

Art
Leonhard Gläser
Sarah Ines Roeder
This project was developed during our time in the Gamesmaster at the HAW Hamburg